Explore the Indian Canyons
Spend a day in the ancestral home of the Agua Caliente Band of Cahuilla Indians who first inhabited this area thousands of years ago. Indian Canyons, just a short drive south of Palm Springs, features three canyons to explore filled with interpretive signage that shares the rich history of the Agua Caliente.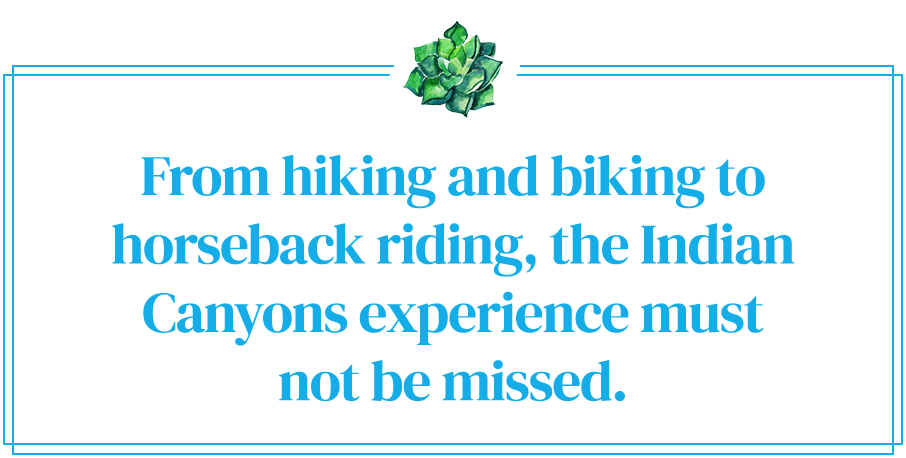 The most accessible is Andreas Canyon, which includes a mile-long hiking trail, more than 150 plant species, palm trees and rock formations surrounding Andreas Creek. Murray Canyon provides a more secluded hiking alternative; catch a glimpse of big-horn sheep and mule deer as you explore its hiking and equestrian trails. And the drive up the steep road to the 15-mile long Palm Canyon is worth it for the contrasting views of abundant flora against the backdrop of rocky gorges and desert expanses; make sure to stop at the Trading Post there for refreshments or to pick up jewelry, pottery and baskets made by the Agua Caliente. From hiking and biking to horseback riding, (book a Murray Canyon haul ride at Smoke Tree Stables, a Palm Springs mainstay since the 1930s), the Indian Canyons experience must not be missed.